Hello!
Today we bring you our best offers on fishing rods, have a look and take advantage of our low prices.
1. Tubertini Genetic
Tubertini Genetic boat cane incorporates new advances that will delight fishermen
Ideal for lovers of this discipline both in the boat mode anchored as those who fish adrift. The Tubertini Genetic is specially designed for the competition has a length of 4.20 meters.
Among the most interesting specifications of the Tubertini Genetic are its three sections. It comes with two toes of different action and another additional section that allows you to increase the power considerably.
This allows to adapt to any fishing situation thanks to its different stretches and toes. Its Sea Guide Sic rings are of high quality and highly resistant to corrosion.Together with a very comfortable and reliable spool pin.
2. Yuki Tuna Star
The Tuna Star fishing rod has been specially designed for the practice of spinning and popping. It is manufactured in Super High Modulus Carbon with Japanese technology.
Ideal for big tuna fishing with strollers, jigs or popper.
3. Corsair Surf
The Cane Tubertini Corsair Surf 100-250 gr has a length greater than 4 meters once they extend their three sections, thus giving a semi-piloting action that reaches 250 gr.
Its carbon construction on the other hand, allows a good range and performance at the time of launch, also features Low Rider rings and an excellent thread-reel holder.
Tubular Technology: used to make very powerful sets with the aim of finding large fish with heavy baits such as tit, squid, crab, sepia, etc.
Tubular reeds have a one-piece final section like traditional beach rods that are stronger and more rigid, allowing you to launch heavier weights and reach greater distances without fear of breaking the reed.
4. Aquafortis Surf 4.2
The Canbertini Aquafortis Surf 4.25 has three pluggable lengths that reach a length of 4.25 meters while folded down to 145 cm
Its high strength carbon structure coupled with double radial reinforcement makes this rod a perfect acquisition for surfcasting fishing.
It offers great power and formidable throws, finally you will be interested to know that comes with KW rings and DPS screwdrivers for your convenience.
5. Tubertini F1 Telescopic
Tubertini F1 Telescopic Medium is a light and versatile rod. Free Shipping Seur
His three models; Ultra light, medium and strong allow you to choose the best tip for any need in your fishing day, its action is high quality and its manufacture in titanium and high performance carbon allow you flexibility and strength at the same time. It also comes with an ALPS reel, dotted rings and a section to adjust the length of the cane.
6. Rapala Caribbean Stand Up
The Rapala Caribbean Stand Up is a trolling rod characterized by its 3 actions that will allow you to cover most of the situations that you will find in your fishing day.
Ideal for coastal trolling of species of tunas, barracudas, serviolas, dents, etc.
It is a very light model and a progressive action in the pointer thanks to its manufacture in High Pressure Carbon (HPC).
7. Grauvell Kona Rumy 190
The Grauvell Kona Rumy 190 is a jigging rod with a beautiful blue line, economical and with excellent features that has the following characteristics:
– Length: 1,90 mt
– Sections: 2
– Action: 40-120 gr
– Weight: 215 gr
– Includes protective cloth cover
– SIC Guides rings of high quality and precision
8. Shimano Tyrnos 30 Lb
The Shimano Tyrnos Stand Up 30 Lb shank is ideal for light, medium and semi-finished trolling.
The slim diameter of the new Tyrnos Stand-up offers quite remarkable power, aided by the Shimano Twist-control system which reduces the blank torque correctly.
This 30 Lb model is equipped with high strength Pacific Bay roller rings, aligned to disperse the heat generated by a fast moving line as soon as possible. An aluminum and crosshead reel complete the components of this fabulous reed.
Designed for the demand of the fishermen of the Mediterranean all the models have a progressive and sensible action.
9. Shimano Trevala Jigging Rods F Tc4
The Shimano Trevala shank is a powerful, light jigging rod and ultra-fast action perfect for use with high-speed reels such as Stella, Narrow or Torsa. Ideal for fishing of large predators such as serviolas, tunas, snappers, dents, grouper, etc.
You can buy these fishing rods in our store Toolkitforfishing.
Gallery
Scott G2 Fly Rods – Glasgow Angling Centre
Source: www.fishingmegastore.com
Fishing Pole PNG Transparent Images
Source: www.pngall.com
Hardy Marksman Spin Rods Hardy Marksman Spinning Rods …
Source: www.bordersgunroom.co.uk
Newest Fishing Lures – deanlevin.info
Source: deanlevin.info
New rudd record!
Source: www.anglersmail.co.uk
Top pike fishing tips for rivers
Source: www.anglersmail.co.uk
Vercelli Fishing Rods
Source: www.tronixfishing.com
largemouth bass tanagobum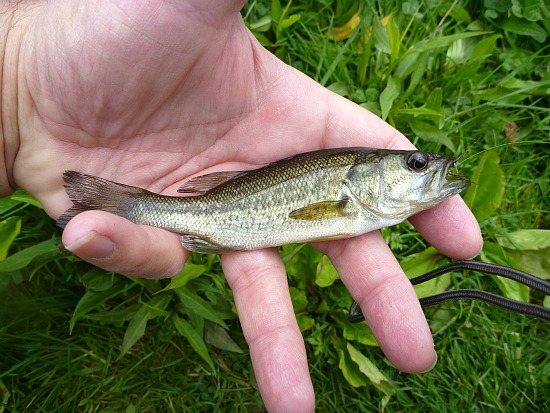 Source: www.tenkarabum.com
Custom Ice Rods – Chad's Rod Build
Source: www.youtube.com
Ahuizotl | Here Be Monsters Wiki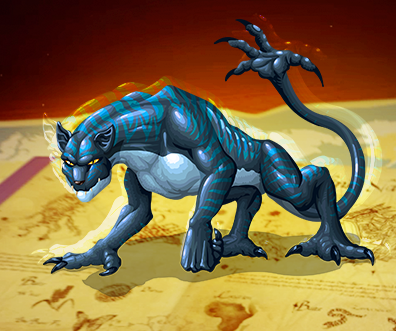 Source: herebemonsters.wikia.com
Eight 30s for Nash's young carp fishing star Alfie Russell …
Source: www.anglersmail.co.uk
Winter roach fishing tips
Source: www.anglersmail.co.uk
HARDY BOUGLE Fly Reel
Source: www.coastsportfish.com
Still time to grab our Christmas deals
Source: www.anglersmail.co.uk
Salt Life Fish Logo
Source: imgkid.com
Amazing heron eating pike picture!
Source: www.anglersmail.co.uk
Top 10 Fishing Rod for Bass Fishing
Source: www.youtube.com
Hardy Zephrus Single Hand SWS Fly Rod – Glasgow Angling Centre
Source: fishingmegastore.com
Chult Fishing Guide
Source: blog.nwo-uncensored.com
How to bridle rig live bait
Source: www.nzfishingworld.co.nz