After a briefing at the cheaper end, now is the time to move up a step and see what the British skjortmarknaden have to offer in the price range $650-1000 a segment that offers both quality British shirt-making tradition.
What primarily distinguishes the shirts in today's article to the cheaper varieties are the fabric quality and buttons, which is a higher standard. Generally, all the shirts in this category are actually manufactured in the United Kingdom instead of in Asia and Eastern Europe that are commonly used for the cheaper shirts. It should also be noted that for all the three firms we present on this occasion, it is their ready-made shirts, ready-to-wear, that we take up. All three manufacturers have excellent services for bespoke shirts, which perhaps rhymes more with the classic crafts and skräddartraditionen on Jermyn Street and St. James neighbourhood in London. To be able to offer complete quality shirts for those who either have the time or interest to måttsy can be a good alternative.
One thing that is striking with these slightly more expensive shirts, compared to those we presented the last, reduce choices for sleeve length. All offer basically the possibility, short sleeve for the customer. For those requiring extra long sleeves is offer less and the customer should refer instead to the firms ' made to measure service. This may in itself makes sense because it would cost too much to stock a great range of ready-made shirts in different versions if they are produced in a more expensive British factory versus a cheaper in the far East.
I was once asked why almost all firms in classic British fashion consists of two last names? Asked repeatedly tossed around with friends in London over a pint. The most likely is that most firms were created by two people who previously worked together, of any other firm or tailor. Then it requires both capital and pose a particular risk, it was formerly common for a person to either afford or dared to start their own and simply chose therefore to merge with a like-minded.
New & Lingwood
A legendary ekiperare dating from 1865. The firm has a very good reputation and got already for more than 150 years ago, the privilege to provide all young men at the prestige school Eton College with their school uniforms and sportswear. This is something New & Lingwood for today why the company has both a shop on site in Windsor, outside London, where the school is located, as well as inside the gentlemen's quarter around Piccadilly. 1922 opened the firm in London in classic Jermyn Street but unfortunately, like so many others, see their premises destroyed during the war. After the reconstruction, however, N & L moved a few hundred meters to the current address and corner to the beautiful Royal arcade Piccadilly Arcade. It's not so much has happened since then with the firm other than that of the 70 's, the legendary shoe firm Poulsen Skone into the company and now in since time has the same happened with the classic skjortmakaren Bowring Arandel. Eyes to the shirts in the seams so it can be stated that it is classic British shirts of traditional cut. They are made in England using traditional methods and may be assessed as very well-made. The range of ready-made shirts is not huge but the firm's focus is on dimensions of sewing. Despite this, no problems filling a classic wardrobe with all colors and patterns. A sign that New & Lingwood have begun to adapt to today's demand is that the company now has some models in a narrower slim fit. In addition, the following pressure by the classic spreadkragen dusted full as they christened the cutaway and that looks really great with a classical knot tie.
Hilditch & Key
According to Anyblouses, like New & Lingwood, this is an old traditional firm founded by two skjortmakare on Tottenham Court Road in London in 1899. At one point diverges Hilditch & Key from their British friends since 1907, the company has already opened a branch in Paris on the prestigious address Rue de Rivoli. An address H & K today at where you where French Charvet in a dignified resistance. After the war and during reconstruction of the London firm took the opportunity and moved into Jermyn Street, where they still have two stores. Hilditch & Key has chosen to settle for these three stores and sell instead their shirts by other retailers around the world. The firm manufactures their shirts in a factory in Scotland according to classic tailoring traditions. They will gladly tell you for the interested to the same old techniques and sewing machines continues to be used year after year which should lead to a high quality and continuity in
manufacture. The range of their ready-made shirts is not huge but the houses as well as several others in this segment all the classic range. Instead, see their dimensions sewing for anyone who wishes to do so. The interesting thing about this company that has just opted to focus on the shirt and its high quality is the fact that they can explain in a very good way for all stages of production for those interested. Hilditch & Key stitch with a single needle with short close stitching that creates both a good durability and a neat feeling. The collar is two-piece and hand-sewn and have interchangeable battens. The shirts also comes with thin buttons in genuine mother of Pearl for a more exclusive feel. When the process is finished, finally hand-pressed shirts.
In terms of models, they are very classic with a shared ok for a better fit and comfort. They are somewhat longer in the model than many other shirts for them to sit comfortably over the hip. The fabrics are of a very fine quality and patterns fit as good as one might expect of shirts in this segment.
Emmett London
Emmett may be regarded as a newcomer in the context in which the firm was founded as late as 1992 by the tailor Robert Emmett. The firm also is regarded as a challenger since they do not hold quite as hard on the tradition without looking ahead and on the slightly more modern man of today. They have, however, in a short time very deservedly got a good reputation, and this thanks to the high quality they have on their shirts. The first years housed Emmett London on Kings road in Chelsea in order to later open both on Jermyn Street as in The City. The firm's focus is on fine fabrics of very high quality. The company holds a very large warehouse for those who want to try their award-winning measurement service. The design itself is based on the classic Jermyn Street tradition in terms of craftsmanship, but with a slightly more modern approach. What is unique is that each completed shirt are made only in 25 copies. This is to create a exclusivity and that constantly want to be able to have a live range. This means that you as a customer at almost every visit to one of the stores can find a new interesting and unique shirt. The company itself claims to aim for a mix of Britishness, humour and quality. This succeeds the well with and it should be noted that when talking of humor and innovation on Jermyn Street as it is to have a contrast lining on the inside cuff. A Swedish observer who is used we buttons that is more reminiscent of a signal light in traffic and where floral contrast mutual funds is more the rule than the exception raises hardly an eyebrow over this "innovation".
Gallery
23 best t-shirts for Matthew images on Pinterest …
Source: www.pinterest.com
What are the parts of a men's shirt?
Source: blog.kamiceria.com
Custom-Classic-Old-English-T-Shirt-All-Sizes-Colors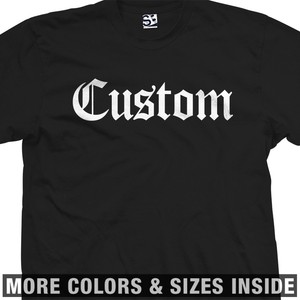 Source: www.ebay.com
Dress Shirt Basics (Part 2): Style
Source: avgmansfashion.com
Cochina Thug Old English T-Shirt
Source: shirtboss.com
English T-Shirts In Asia (20+ Pics)
Source: www.boredpanda.com
Sexy style | Tauno Tõhk / 陶诺
Source: www.flickr.com
T-shirts emblazoned with swear words worn by children in …
Source: www.dailymail.co.uk
English Bull Terrier t-shirt, Bull Terrier Made in England …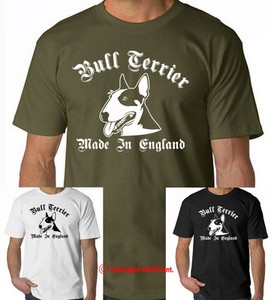 Source: www.ebay.co.uk
There, They're, Their
Source: bootstees.com
This American Tourist Went To Japan And Decided To …
Source: www.boredpanda.com
Posh English Bull dog English flag T-Shirt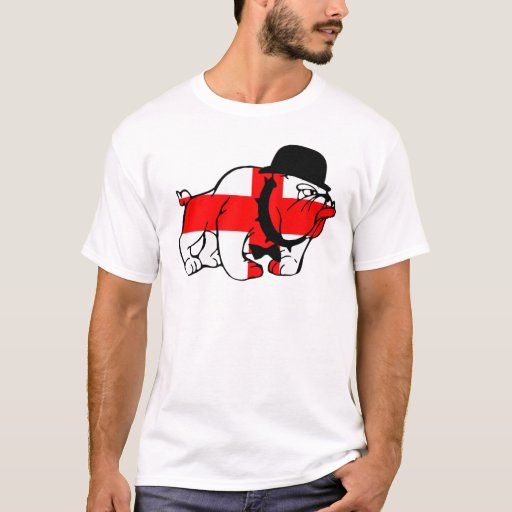 Source: www.zazzle.com
Inktastic Old English Mastiff Dog T-Shirt Mom Pets Owner …
Source: jet.com
English Teacher Gift T-Shirt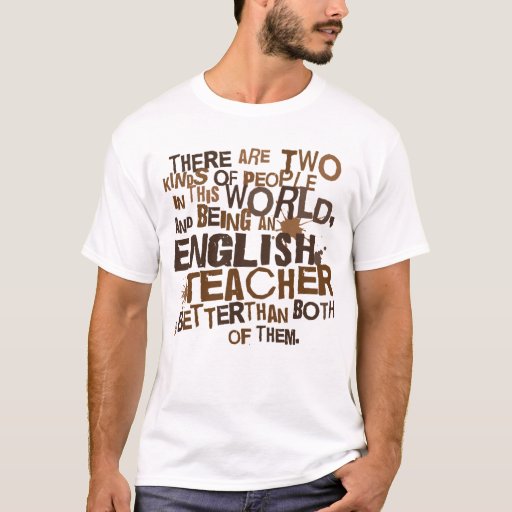 Source: www.zazzle.com
Old English T Shirt Famous Stars and Straps Black Men's T …
Source: www.aliexpress.com
Poseur
Source: thriftstorepreppy.wordpress.com
Twisted Envy Boy's British Vs American English Words T …
Source: www.ebay.com
English Teacher T-Shirt
Source: www.spreadshirt.com
I'm sorry, I don't speak ENGLISH! T-Shirt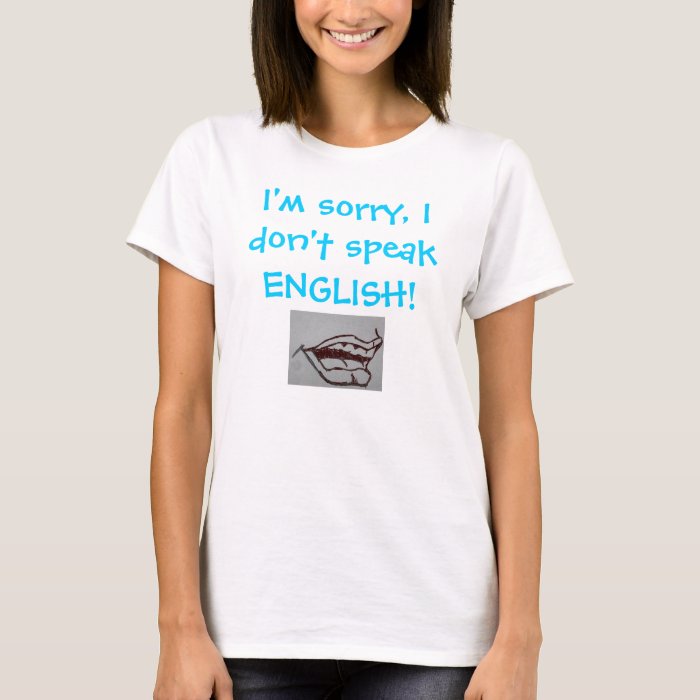 Source: www.zazzle.com
Best 25+ Funny teacher memes ideas on Pinterest
Source: www.pinterest.com