Hello dear readers, once again here after a slip which I had, I absent and I ask for excuses for abandoning them so long, but got more charged than ever and this time bring this beautiful Christmas clock to decorate our walls at home or to make a gift this holiday season.
Before going to the materials tell them con this post I am participating in the challenge very easy organized by Makarmen on his Shooting Star crafts blog with a very nice theme called "time: TIC TAC", we see that occurs at the creative participants in the community of the challenge very easy, if you want to see its proposals do not forget cliclear here
Now yes
WE ARE GOING WITH THE MATERIALS
Lency or cloth felt red, leather, black, stamped (for Hat), hairy white.
Sewing machine.
Thread.
Needle.
Watch
Wool for beard of Santa Noél.
Patterns (you can download them here ))
Wadding or cotton industry.
Hot silicone
AS WE DO
I took a watch that I bought at any store of trinkets, also could use one wanting to recycle and I changed the numbering to be in accordance with the decoration, for this I dismantled the mechanism and withdrew hours, minute hand and second hand, to be able to remove blade of Mickey Mouse.
I took the patterns and marked them in fabric, they found them on the ecoartesanias page but I did some modifications to tell them as am using them.
With the sewing machine parts joined by edge, is that when cutting molds do not do so by the edge exactly but a little more grandesito to figure not pirda its size.
For the hat I cut fabrics of different colors and thus give more life to the snowman.
Once cut and sewn all the parties proceeded to fill them with wadding, in this point did the change to the employer, since the arms I used a strip of 40 cm wide and 15 cm high, I sewed it forming a cylinder. Just like I did with the legs but most long, I took them up to 60 cm and I don't fill them, I made a knot in half simulating the knees.
So far, so will our Noél
In the patterns is not backing the clock, this did taking the circumference of the clock and cutting the fabric of this size (this will be the back), must be careful to cut where is the mechanism and the hook to hang.
Then I measured all the diameter and height of the clock to cut a 85 cm X 5.5 cm Strip, leaving 1 cm and middle of gabelle to be able to sew to the circumference cut previously.
So the liner is completely fixed to the clock, I hilvané the edge of the liner and halé thread.
Now we are going with the head which are sewn eyes, sticks with hot silicone nose, pink cacheticos are you and beards they stick also with silicone.
After sewing all parts of the CAP, glued with hot silicone typical hot wool of the Christmas hats and your Pom-Pom on the tip (I used the pomponera to do so)
Shoes I simulated them with thick laces and also hit the furry fabric simulating stockings.
I hit all the clock with hot silicone and built the snowman
And ready… was the clock that accompany them on these festivities and they can be tuned in every minute of this special month
Thank you very much for reading
and don't forget to subscribe to the blog
Until the next
Gallery
Polar Bear Christmas Fabric 100% Cotton 1.8 Yards …
Source: www.ebay.com
Debbie Mumm Red Plaid Reindeer Bear Wreath Cabin Christmas …
Source: www.ebay.com
Fabric Block Chic Shabby Pink Jolly Santa Claus Twinkly …
Source: www.ebay.com
DIY: Fabric Xmas Tree
Source: www.youtube.com
Pet Rescue Dog Shelter Tan Blocks Fabric Panel 23" Repeat …
Source: www.ebay.com
Merry Beach Christmas Quilting Fabric Block
Source: www.ebay.com
Vintage Cotton Fabric 14" W by 14" L Foulard Print Red …
Source: www.ebay.com
Winnie The Pooh Fabric

Source: www.ebay.com
Cranston Christmas cheater 1" quilt cotton fabric Leslie …
Source: www.ebay.com
Home Decor Nightmare Before Christmas Waterproof Polyester …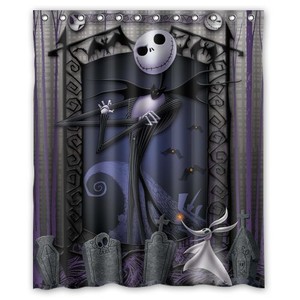 Source: www.ebay.com
Poinsettia And Holly Leaves Design Components by …
Source: doncabanza.deviantart.com
Mourners attend funeral of teenager and grandparents …
Source: www.dailymail.co.uk
DIY Gift Ideas for Your Boyfriend!
Source: www.youtube.com
Knitting Vectors, Photos and PSD files
Source: www.freepik.com
Elizabeth Montgomery | cuore | Pinterest
Source: www.pinterest.com
Ladies Tartan All-round Pleated Skirt
Source: www.lochcarron.co.uk
Dansk Lisbeth Tablecloth Silver Metallic & White 60 x 84 …
Source: www.ebay.com
EasyMeWorld: Easy Owl Christmas Ornaments
Source: easymeworld.blogspot.com
Hoffman Holiday Serenade #J9223 Juniper Brids Holly …
Source: www.ebay.com
Fat Quarter Christmas Cherubs Angels And Snowmen Cream …
Source: www.ebay.co.uk